Are you a restaurant owner that wants to launch a website quickly?
You are an entrepreneur, you have an idea for a restaurant, but you want to launch quickly and not spend thousands with a developer to do it? Quick Restaurant is Quick to develop and Quick to launch.
What is Quick Restaurant?
We have worked for some of the largest players in the UK Casual Dining sector, and have used all of our experience to create two fantastically flexible and attractive templates for you to use. This gives you a quicker turnaround from concept to launch and lowers the development costs without sacrificing on quality, features or flexibility.
Want to find out more about what Quick Restaurant can do for you? Use the form below and we will email you to arrange a call to discuss how we can help you.
Why Choose Quick Restaurant
We know that a lot of website templates that are currently on the market with some of the big companies might look very attractive – but you need to consider portability of their templates as it's likely your finished site will be completely locked in with them. Not only are our templates customisable, they are totally portable with no extra or hidden charges – leaving you free to take your site wherever you wish!
We also know that some of the big, national delivery partners don't openly disclose their service fees, however, reports suggest an average order being 20-25%. This can even go up to 30% depending on the order. With our delivery module, you are free to source a delivery solution that works for your business – leaving YOU in CONTROL of your delivery prices without paying extra commissions.
About Us
Kehorne Limited have been developing websites for multinational Hotel & Restaurant groups for the last 16 years as well as building BPA (Business Process Automation) systems to help our clients manage their organisation.
Use for a single restaurant or multiple site restaurant groups
Delivery module built in
Easy to add and edit menus
Add filters to help customers personalise their experience
Stylish and attractive
Mobile friendly and extensively tested templates
Highly customisable
Quick turnaround
Cost effective
A choice of two templates to start with
Prices start from £1500 + VAT for a single template and includes full user training and a guided tour of the available features.
We can also offer superfast cloud hosting, as well as a wide range of customisable extras – please contact us for a tailored quote.
---
Want to find out more? Request a free demo
---
Template 1 – Single site
Image led and designed for a stand alone restaurant, this template can be quickly customised with your colours and brand logo. The dynamic menu system makes it easy to add, manage and duplicate sections –  allowing you to display different menus and create filters to help potential customers to see the food that is right for them. It also contains ready built promotional pages, built using 'blocks' to create exactly the type of page you want. Lots of elements are customisable to give your restaurant website the right look and feel that fits to your brand.
---
Template 2 – Single or Multisite
Designed for multi-site restaurant brands, and packed full of features, this template is heavily customisable – with easy-to-create navigation that allows duplicated and dedicated menus to be added to different restaurants. You can add as many locations as you want, and each one has its own section in the site. This template is mobile friendly and fully tested across all popular browsers and devices. Add special offers and customise the blocks to make this site unique to your brand. Quick to build, and quick to launch.
Click here to see this template
Sites that are using this template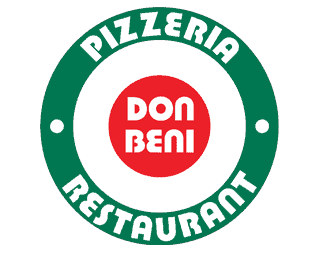 Built in 8 weeks it has allowed the restaurant chain to offer collection and delivery on mobile and desktop. It is helping to transform the fortunes of the business
This site was built over a three month period, and is giving them a level of control that they did not have with their previous website. It is mobile friendly and really allows the personality of the brand to come through the site.